Every year, the so-called safety glass is increasingly used in construction. It is applied in the glazing of external and internal walls, special windows, all-glass doors and portals, in places with an increased risk of glass destruction due to mechanical and thermal loads.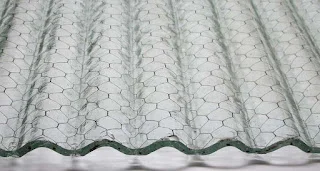 Armored Glass
These includetempered glass sheets with increased strength and resistance to sudden temperature changes, laminated glass (laminated or architectural building triplex), as well as armored glass.
Armored glass is flat glass with a metal mesh, which in case of glass breakage prevents its scattering.
Tempered glass is a glass that was heat-treated. This process technologically resembles the process of tempering metals. As a result of tempering, the strength of the glass increases several times, and in case of destruction, it crumbles into small bits. A feature of such glass is the impossibility of its mechanical processing after tempering.
Laminated glass, or triplex, is a combination of glasses made by bonding two or more colorless, tinted, or reflective layers of glass over the entire surface with a transparent, colored, white, or colorless polymer film between them.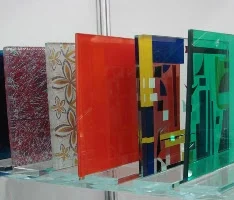 Triplex
By combining various glasses and films, the necessary functional and aesthetic effects are achieved. In addition, there is an energy-saving triplex for use in double-glazed windows and triplex with a thickened film.
The combination of glass with an elastic gasket provides triplex non-shatter property, i.e. the ability of the product to not give off flying or separating fragments when the glass is broken from shock or push.
Giovani Glass works with all types of glass existing in the industry, installing the appropriate one according to the case, place of application. We are interested in both aesthetics and functionality of the material.
If you need to increase security in your home, commercial structure or even vehicle, we provide the perfect solution. Our armored glass allows you to be free of worries in case of robbery or assault. You will feel immune to these events.
We are in favor of innovation and modernity. Therefore we have highly qualified architects and engineers that allow us to elaborate impressive architectural works for commercial structures.
We work with state-of-the-art tools that facilitate our work to deliver superior works in record time. Our experience allows us to easily know what you really need so don't worry about unnecessary expenses with us.
We also know how to manage very well the relationship between quality - price, for us there is no paradigm that everything economic is bad. It is a false belief that many people have in mind.
For more information contact us and receive a free estimate.